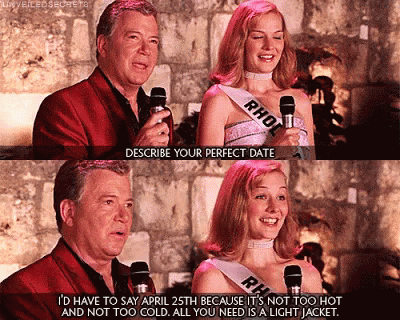 Often one of the first things you do after getting engaged is pick a wedding date. At first glance this sounds easy – just find an open date on your calendar and find a venue that has that date open. But there's quite a bit more you should be considering to make sure you are setting yourself up for a smooth day and photos you'll love. Today I'm sharing the 4 big things you should think through before locking that date down!

Sunset
The very first thing I want you to do when you get an idea for a date is Google the sunset time. Everything hinges on this. Your photographer will likely build their entire shooting timeline around this time in order to prioritize natural light portraits. You need to know how much time you'll be working with before signing the dotted line for that date, otherwise you might be disappointed down the road when your photographer tells you you won't have time to visit all the portrait spots you wanted or that you have to choose between a first look or indoor portraits.
Chicago Brides
Here's a GENERAL idea of when the sun sets throughout the year (the specific times will vary within the month) here in Chicago:
January: 4:30pm
February: 5:15pm
March (pre-DST): 5:45pm
March: 7:00pm
April: 7:30pm
May: 8:00pm
June/July: 8:20pm
August: 7:30pm
September: 7:00pm
October: 6:15pm
November (post-DST): 4:30pm
December: 4:15pm

Season
From a very practical standpoint, you need to think about the season in context of your portraits. Do you hate being cold? Might want to stay away from winter dates since you'll have to be outside for your portraits. Do you hate sweating or worry about frizzy hair? Summer down south might not be the best decision. Do you envision lots of greenery in your photos? Then maybe summer would be best. Do you hate the look of trees when leaves are dying? Don't pick a late fall date. Do you live in a hurricane zone? Don't pick a date in that season.
If you truly don't care, then great! You'll have more options at your disposal. But be sure to do some soul searching to see if you have any big expectations in those areas so that you can pick a date that will fit well with those.
Another thing that season will impact is the sunset. During the winter, the sun will set MUCH earlier, impacting your timeline quite a bit and often forcing you to do a first look or get creative with a brunch wedding. During the summer, it's out significantly later, giving you a bit more options for natural light ceremonies and receptions (but on the flip side, it means most of your portraits will be taken in harsher light).
Chicago Brides
Don't choose a winter date unless you're willing to embrace the cold during portraits and are excited about the look of winter backdrops *with or without snow* (because there's no guarantee you'll have that).
Don't pick a spring date with "spring" in mind. Spring in Chicago is just an extension of winter – grey, rainy, and definitely not green. If you're wanting pretty flowers and greens, you need to wait til summer.
If you want fall colors, it's quite honestly a gamble, but I'd recommend aiming for mid-September through mid-October.

First Look
This works hand in hand with sunset and season. During the summer months, when the light is out late, it's not as imperative to have a first look so it really boils down to preference and how many hours of photography you want to pay for (quite often, a first look is the most efficient for your timeline and cuts back on the amount of time you need your photographer). During the fall/winter months, as the sun sets earlier and earlier, you have less natural light to work with which often means you have to do a first look in order to get any natural light portraits together.
Chicago Brides
Do NOT pick a winter date if you are not open to the idea of seeing each other before the ceremony.
If you want a winter date, but don't want a first look, schedule your ceremony earlier in the day, leaving a gap between that and the reception.
If you want a first look during the summer, be flexible and open to your photographer's recommendation in regards to the location since the light will be quite harsh and unflattering.

Florals
This won't apply to everyone, but it is worth mentioning. If you have a specific flower in mind that you want in your bouquet or a flower color you want incorporated at your wedding, you need to do some floral research before setting your date. Flowers are seasonal, meaning you can't get them all at any time of year. Talk to a florist or look online to get a general idea of what's in bloom at what time of year. If you find that your dream flower only blooms in the fall, that can help guide your date selection.
Here's a good breakdown to help get you started! https://www.thespruce.com/wedding-flowers-in-season-3490023
Chicago Brides
If you are getting married during a cold season, make sure you find out from your florist how long the flowers will keep their shape and color in the cold. This is really important for your photographer to know so that we time portraits appropriately and capture those floral detail shots early before the blooms wilt.
—
Other posts in this planning series:
Choosing your Photographer: Number One Question to Ask
Recommended Chicago Wedding Vendors
—